Save as PDF
Click the Export toolbar button. Choose Save as PDF.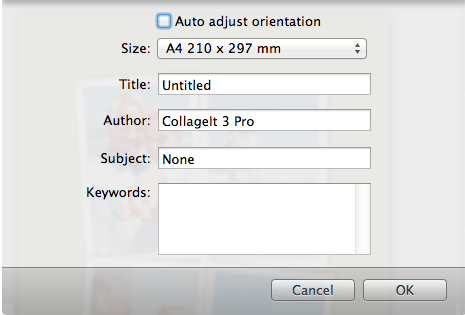 Checking Auto adjust orientation means making the collage automatically cover the whole page, when the collage size you set doesn't match the PDF output size you choose in the combo box above.
Choose Size in the combo box.
Set Title, Author, Subject and Keywords at will.