Print
Choose Print toolbar button to go to printing mode and to make print settings (Printer, Copies, Pages).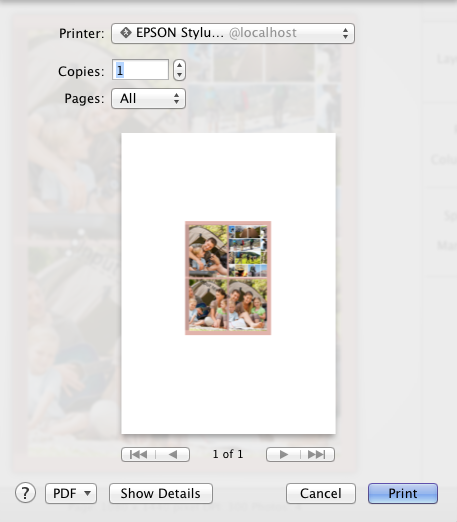 Tip
The following window will pop up when the print paper you use does not match the collage size you have set.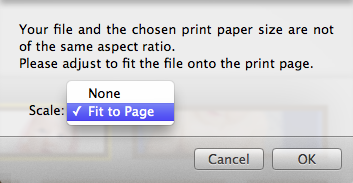 You can set Scale as Fit to Page as a solution.