Layout Settings
Click

to switch to Layout tab and make Layout settings in the right panel.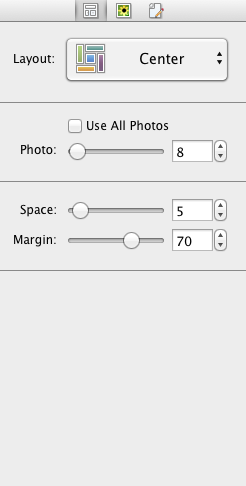 Choose one collage layout among the 4 predesigned styles including Mosaic, Grid, Center and Pile.
Set various parameters like Row, Column, Space, Margin, etc. to change the layout of collage.
Tip
The parameters vary according to the 4 different styles you choose.
Related Topics