Add Text
Click New Text toolbar button to add text into the collage, then you can edit your text in the inspector on the right.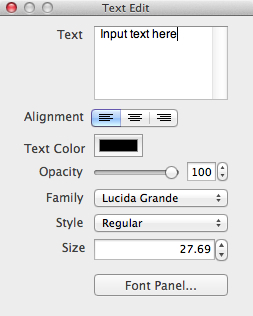 Set text Alignment, Text Color, Opacity, Family, text font Style, font Size on the inspector.
You can click the Font Panel… button to make advanced font settings.
Tip
You can grab the white manipulation handles and drag to resize the text.
Grab the green manipulation bar and drag to rotate the text.