Text tutorial - Getting started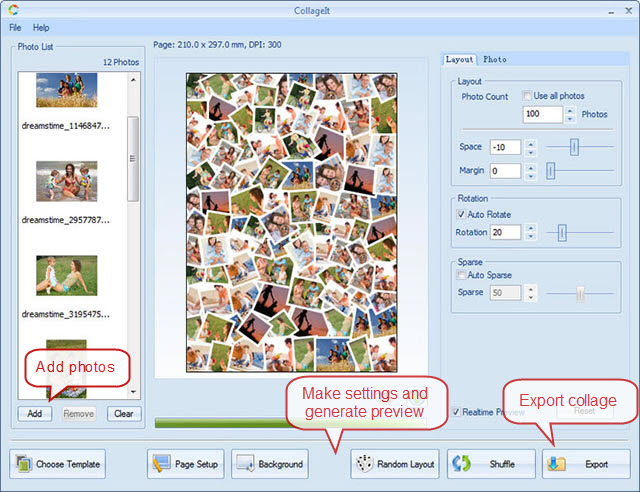 Step 1 : Add Files
Click Add button in Photo List group, select photos in the dialog box that opens, and add them to the file list.
Step 2 : Make settings and generate collage preview
Make settings in Layout group, and click Generate Preview button, the collage preview in the middle of window will be refreshed in one second. You can also adjust the crop area by selecting photo and dragging mouse.
Step 3 : Save collage
Click Save button, save current collage as image files, such as BMP, JPEG, GIF, PNG, TGA..etc.